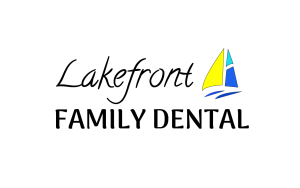 Imagine how relaxed you would feel sitting in a chair looking out over Lake Ontario. You can do just that at Lakefront Family Dental says Dr. Alexandra Zemskova, owner of the new dental office, located downtown Burlington.
Focusing on pain-free and anxiety-free dentistry, Dr. Alexandra is "trying to make it as easy and convenient for patients as possible" to visit her.
"The first thing most people say is they're scared of the dentist, we are here to change this perspective. We opened our office so our patients can enjoy the beautiful, serene view of the lake. We want to optimize the dental experience for our patients" Besides the view, the office offers convenient hours: from as early as 7:30 am (sunrise appointments) to as late as 8 pm (sunset) and some weekends.
Dr. Zemskova earned her undergraduate degree in Sciences followed by dental degree both completed with Honours. Dr. Alexandra further enhanced her skills by completing an Advanced Education in General Dentistry residency in the United States. She and her husband Yevgenii moved to Burlington four years ago with plans to grow a family here.
With the help and support of her husband she completely renovated the 1945 house, located at 2128 Old Lakeshore Rd., into the state-of-the-art fully digital dental office it is today.
In addition to the great lake view, patients can enjoy free, convenient parking while they undergo such treatment as crowns, bridges, veneers, root canals, extractions and Invisalign besides regular dental cleaning appointments. Dr. Alexandra also offers  sedation and children's dentistry, admitting she loves treating kids. "The purpose of the office is to be a dental home for the whole family. Great outcomes are our main objective, but we want our patients to enjoy the process along the way!"
To schedule appointment for your family with Dr. Alexandra at Lakefront Family Dental call 905-635-1100.
Address:

2128 Old Lakeshore Rd, Burlington, ON L7R 1A3, Canada

GPS:

43.326636,-79.7904557

Phone:

905-635-1100
Monday Closed
Tuesday 11:00 AM - 8:00 PM
Wednesday 7:30 AM - 2:00 PM
Thursday 3:00 PM - 8:00 PM
Friday 11:00 AM - 8:00 PM
Saturday Alternating Sat 8:00 AM - 2:00 PM
Sunday Closed