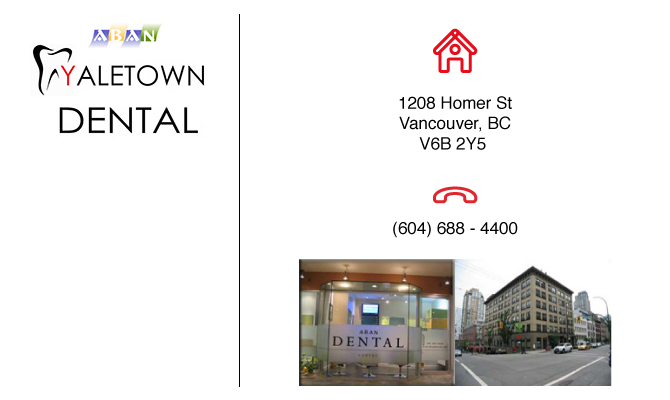 Who We Are
Dentistry is both art and science. As an established dental practice in Yaletown, our dental office is committed to offer you the most relaxing dental experience in an exceptional spa like environment using cutting edge technology. Clear communication and clinical excellence are the keys to provide you the most gentle dental treatment.
Loving Mother Nature, we have an environmental friendly office. By going digital, we minimize usage of most chemicals and paper in our office.
Following BC Dental Fee Guide, We offer our services at affordable prices. We have direct electronic system to deal with your dental insurance company.
Dr. Kambiz Korshid
Dr.Kambiz Korshid graduated with an honor degree in 1993 and has been in active practice of dentistry since then. Years of experiences and involvement in continuing dental education have allowed him to be one of the most credible dental experts. He is experienced in all aspects of dentistry including Gum Surgery, Wisdom Tooth Extraction, Invisalign, Implant Dentistry, Root Canal Treatment, Crown and Bridges, Veneers, Porcelain Fillings, Kids Dentistry, Laser Dentistry and Cosmetic Dentistry. He has been practicing in British Columbia since 1999.
He is a clinical instructor at the Faculty of Dentistry, University of British Columbia and an active participant of many continuing dental education programs. He is also a mentor as part of UBC Faculty of Dentistry and BC Dental Association Dental Mentorship Program.
Dr. Korshid is an active person and in his spare time, he does variety of arts including paintings, sculpturing and Aluminugraphy, a new technique created by him.
Some of his career highlights are:
Integrated Care Clinic (ICC) instructor for the 3rd and 4th year students in the Faculty of Dentistry, University of British Columbia (UBC) since 2000.
Advanced studies in Cosmetic Dentistry.
Invisalign certified and Invisalign Preffered Provider.
Founder and mentor of Vancouver Invisalign & Cosmetic Study Club (VICC).
Published articles in dental journals.
Involved in university research projects.
Dr. Korshid is a member of:
FDI World Dental Federation
Canadian Dental Association
College of Dental Surgeons of BC
BC Dental Association
Services
Tags:
Botox
,
Check Up
,
Cleaning
,
Cosmetic Dentistry
,
Crowns & Bridges
,
Dental Emergencies
,
Emergencies
,
Gummy Smile
,
implants
,
Invisalign
,
Orthodontics
,
Sleep Apnea
,
Snoring
,
Sports Guard
,
Surgery
,
Teeth cleaning
,
teeth whitening
,
Tooth Extractions
,
veneers