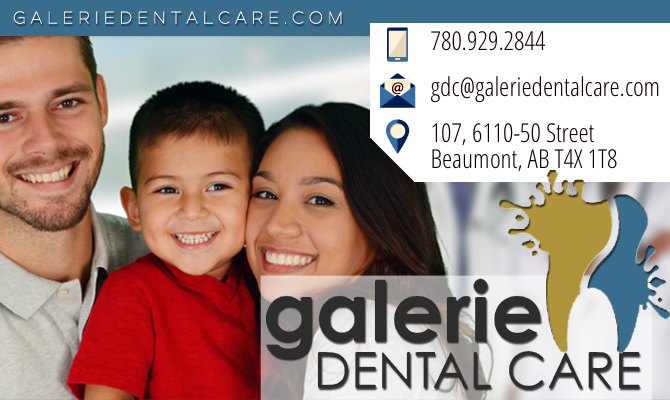 Galerie Dental Care | Beaumont Dentistry in Alberta
Galerie Dental Care is committed to providing you gentle, caring and high quality dentistry. We are continually upgrading our skills and technology to ensure you and your family receive the best in dental care! Our friendly staff and state of the art clinic are geared to offer you exceptional care with the most comfort we can provide.
New patients are welcome at Galerie Dental. Let us welcome you and your family to a dental experience that can change the way you smile!
Our Mission
At Galerie Dental Care, our mission is to provide gentle dental care in a friendly and open environment.
Our team will strive to care for your dental health in a place that you and your family can feel comfortable and relaxed.
Tags:
Alberta Dentistry
,
Beaumont Dentistry
,
Beaumont Dentistry in Alberta
,
Cosmetic Dentistry
,
Dental Implants
,
Dentist
,
Galerie Dental Care
,
General Dentistry
,
Orthodontics
,
Periodontal Disease
,
periodontics