The 47th Journées dentaires internationales du Québec (JDIQ)
It will take place from May 26 to May 30 at the Palais des congrès de Montréal. More than 12,000 delegates from around the world are expected to attend the meeting, which is one of Canada's largest. Recognized as an ADA-CERP provider, JDIQ features a scientific program with more than 125 lectures and hands-on courses in both English and French during a 5-day period
Mor information Click her
Clayton Market Dental General dentist in Surrey, BC
Clayton Market Dental  have moved from the previous location in Langley (where they were known as Murrayville Dental) to a spacious new office on Fraser Hwy in Surrey, BC. You can stop by their office at 105A – 19151 Fraser Highway in Surrey, BC. Their caring and professional staff will ensure that you feel at home and have a comfortable experience. Dr. Sanjit Kooner is an experienced family dentist provide who delivers a variety of dental care services to a high standard of excellence. The entire team at Clayton Market Dental is dedicated to providing patient -focused care. They tailor and schedule the appointments based on each patient's individual needs.
Clayton Market Dental has a fresh new website for their Surrey location http://www.claytonmarketdental.com/. You can also check out their blog to find out a bit more about their practise  http://www.claytonmarketdental.com/blog/
Dentist Directory Canada is confident that the Clayton Market Dental team will continue to provide high quality oral healthcare to residents in the Surrey area. We hope that they are adjusting well to the new office and will continue to thrive in their new location.
Many Canadians observe Father's Day on the third Sunday of June. It is a day for people to show their appreciation for fathers and father figures. Father figures may include stepfathers, fathers-in-law, guardians (eg. foster parents), and family friends. More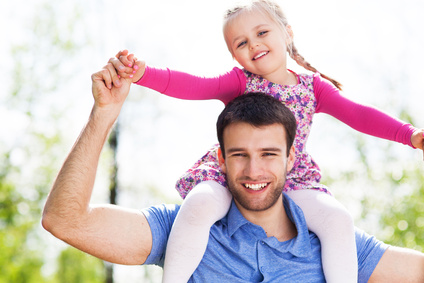 The Jasper Dental Congress May 22, through May 25, 2014
The Jasper Dental Congress is an annual professional development event for Alberta's dental community: dentists, specialists, dental assistants, and dental hygienists. The conference will be held May 22 through May 25, 2014 in Jasper, Alberta at the Fairmont Jasper Park Lodge and Jasper Activity Centre.
The year 2014 marks Fifty years since eight students registered for the first dental class in the recently established Faculty of Dentistry at the School of British Columbia. The PDC will specifically honor the Faculty's half century .The not-to-be-missed UBC Dentistry 'Celebrating Fifty Years of the Faculty of Dentistry' will take place on Friday night. The 14th Annual Tooth fairy Gala and the BC Dental Association Awards will take place on Saturday evening, and will celebrate the fifth decade of dentistry at UBC, and funds raised will favor the UBC Dentistry Community Outreach Programs.
Contact Details:
Ordre des dentistes du Québec (ODQ)
625, boulevard René-Lévesque Ouest, 15e étage
Montréal (Québec) H3B 1R2
Canada
Tel: +1 514 875 8511
Fax: +1 514 875 1561
E-mail: congres@odq.qc.ca
Website: www.odq.qc.ca
Venue: Palais des Congrès de Montréal
ground level, room 220 BCDE
201 Viger Avenue West
Montréal, Québec, Canada
Mar 6, 2014 – Mar 8, 2014 – Vancouver, Canada
Pacific Dental Conference 2014
Contact Details:
Pacific Dental Conference
Suite 305 — 1505 West 2nd Avenue
Vancouver, BC, Canada, V6H 3Y4
Tel.: +1 604 736 3781
E-mail: info@pdconf.com (for general inquiries)
E-mail: exhibits@pdconf.com (if you are an Exhibitor or would like to be an Exhibitor)
Website: www.pdconf.com
Venue: Vancouver Convention Centre, Vancouver B.C.
Pacific Dental Conference mixes education, networking, pretty locale
VANCOUVER, British Colombia, Canada : The 2014 Pacific Dental Conference, from March Six to Eight in Vancouver, British Columbia, features a varied selection of open C.E. Sessions, proactive courses and a live dentistry stage. The selection of topics covered by over 130 speakers means the whole dental team can obtain access to the latest information on dental technology, techniques and materials.
Speakers in the 2014 lineup include John Kois, Greg Psaltis and Glenn truck .
With the University of British Columbia Faculty of Dentistry celebrating its Fiftieth anniversary, the PDC will present the "UBC Speakers Series," featuring UBC alumni addressing a variety of topics.
The Live Dentistry Stage is back on the Exhibit Hall floor, with demonstrations on Thursday and Friday. Saturday's "So You think you Can Speak?" features 50-minute presentations by speakers who responded to the call for presentations and were accepted by the meeting's scientific committee.
The Exhibit Hall should be busy, with over Three hundred corporations projected to fill roughly Six hundred booths. Exhibit Hall hours are 8:30 a.m. To Six p.m. On Thursday ; 8:30 a.m. To 5:30 p.m, Friday.
Special hotel rates are available to PDC visitors, with early booking recommended to guarantee availability. Reservations can be made without delay with conference hotels through the links on www.pdconf.com. Registration opens Oct. Fifteen with early bird rates for all members of the dental team.
Midwinter Clinic, VDDS' Conference and Tradeshow 2013
For one day only, SmartWeb Canada is offering Dental Website Design & Development Package special for Midwinter Clinic, VDDS' Conference and Tradeshow! taking place Friday, December 6 at the Westin Bayshore, Vancouver Canada. Smart Web Canada Inc. Booth # 4 We're looking forward to your participation at the VDDS Dental Conference 2013!. Visit SmartWeb Canada at Booth #4 and save 15% of web design & development packages. Register your Dental practice free for 3 months. www.dentistdirectorycanada.com Our services will help you create a strong online dental marketing presence: Website design & development, Search Engine Optimization, Videos for dental practice, Educational video for patient. Our goal is to understand your individual practice or company and develop a unique marketing plan to fit your needs. We are looking forward to seeing you.