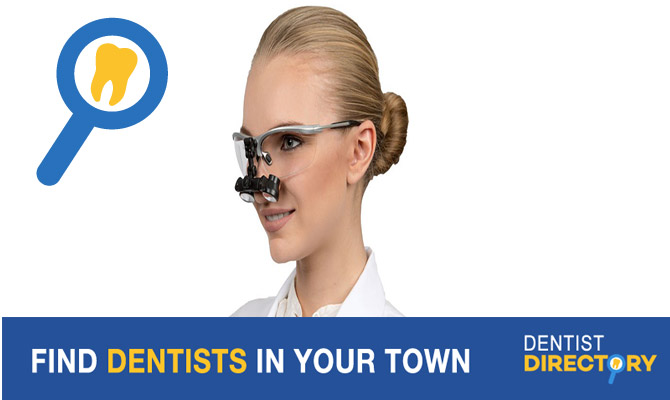 Dentist Directory Los Angelesis a one stop resource that offers a list of various dental clinics in Los Angeles. Find a particular dental practice in Los Angeles, CA related to :
General, Family dentistry including preventative care, cavities, cleaning and whitening.
Cosmetic dentistry including dental implants, porcelain veneers, porcelain crowns and bridges.
You may further refine your search by using our search tool here
Advertising on Oral Health Local Services contact us
Find Dentists in Los Angeles
Dillon Dental
10505 West Pico Boulevard
Los Angeles, CA 90064
Phone: (310) 475-0617
Website
Beverly Grove Dentistry
6200 Wilshire Blvd. Suite 1109
Los Angeles, CA 90048
Phone: 323-430-9145
Website
Cal Dental Group
936 Crenshaw Blvd. #101
Los Angeles, CA 90019
Phone: (323) 934-2804
Website
Blue Pearl Dentistry
1080 South La Cienega Boulevard, Suite 206
Los Angeles, CA 90035
Phone: 424-331-1375
Website
Dani Benyaminy, DDS
10700 Santa Monica Blvd. Suite 301
Los Angeles, CA 90025
Phone: 310-910-9950
Website
Vision Dental
10700 Santa Monica Blvd, Suite 140
Los Angeles, CA 90025
Phone: (310) 470-6121
Website
Joseph Elmassian, DDS
523 Sixth St. Suite #201
Los Angeles, CA 90014
Phone: (213) 627-9700
Website
Zen Dental
110 East 9th Street, Suite B225
Los Angeles, CA 90079
Phone: (213) 623-1129
Website
Wilshire Dental Group Jennifer Park-Cruz
2975 Wilshire Blvd. Suite 400
Los Angeles, CA 90010
Phone: 213-385-0053
Website
Marina Dental Care
12732 West Washington Blvd. Suite
Los Angeles, CA 90016
Phone: (310) 827-7467
Website
David S. Frey. DDS
462 North Linden Drive Suite 414
Los Angeles, CA 90210
Phone: 310.276.4537
Website
Dr. Michael Nazarian, D.D.S.
10551 West Pico Blvd.
Los Angeles, CA 91107
Phone: 310-475-7336
Website
DR. ELLIS WONG DDS, INC
607 North Larchmont Boulevard
Los Angeles, CA 90004
Phone: (323) 464-5555
Website
Balance Dental
7080 Hollywood Blvd #808
Los Angeles, CA 90028
Phone: 323-461-9066
Website
Dr. Arthur A. Kezian DDS
443 North Larchmont Blvd.
Los Angeles, CA 90004
Phone: (323) 467-2777
Website
Lisa Kederian DDS and Associates
11500 Olympic Blvd. Suite 604
Los Angeles, CA 90064
Phone: (424)901-0701
Website
Zakhor Dental Group
10921 Wilshire Blvd. Suite 904
Los Angeles, CA 90024
Phone: (310) 208-0811
Website
Toluca Lake Cosmetic Dentistry
10724 Riverside Drive Suite A
Los Angeles, CA 90017
Phone: (818) 985-5777
Website
Samaritan Dental Arts Dental Office
1127 Wilshire Blvd. Ste. 918
Los Angeles, CA 90025
Phone: 213-631-2071
Website
Dr. Cynthia Cheung, DDS
1964 Westwood Blvd #215
Los Angeles, CA 90025
Phone: (310) 470-7200
Website
Robert T. Kimura, DMD, Inc.
11980 San Vicente Blvd., Suite 500
Los Angeles, CA 90049
Phone: 310-207-6111
Website
Exquisite Dentistry
6227 Wilshire Boulevard
Los Angeles, CA 90048
Phone: (323) 272-2388
Website
Yes Dental Centers
2002 S Hoover St
Los Angeles, CA 90007
Phone: (310) 858-7373
Website
One Dental Specialties
621 S. Western Ave. #201
Los Angeles, CA 90005
Phone: 213.381.2828
Website
Smile Recreation
6221 Wilshire Blvd. #517
Los Angeles, CA 90048
Phone: (323) 413-2903
Website
Miracle Mile Comprehensive Dental Center
5455 Wilshire Blvd Suite 850
Los Angeles, CA 90036
Phone: (323)930-4600
Website
LA Dental Town
5262 E. Beverly Blvd.
Los Angeles, CA 90022
Phone: 323-887-0088
Website
L.A. Smiles Dental Spa
6360 Wilshire Boulevard Suite 512
Los Angeles, CA 90048
Phone: (323) 651-0933
Website
Calm Dental
525 S. Olive Street
Los Angeles, CA 90013
Phone: (213) 624-3333
Website
Dental Healing
1127 Wilshire Blvd. Suite 908
Los Angeles, CA 90017
Phone: 213-484-2625
Website
Ocean Smiles Family Dentistry
5453 East Beverly Blvd
Los Angeles, CA 90022
Phone: (323)723-8249
Website
Perfectly Bright Smiles
2750 W. Broadway #B
Los Angeles, CA 90041
Phone: (323) 739-0215
Website
Campus Dental Center
10921 Wilshire Blvd. Suite 1212
Los Angeles, CA 90024
Phone: 310.443.4000
Website
Dr. Goli Javaher, DDS Restorative and Cosmetic Dentistry
11980 San Vicente Blvd., Ste. 901
Los Angeles, CA 90049
Phone: 310-994-9702
Website
Beverlywood Dental
8515 Venice Blvd
Los Angeles, CA 90034
Phone: (310) 839-3900
Website
The Culver Marina Dentist
12756 Washington Blvd.
Los Angeles, CA 90066
Phone: 310-601-4162
Website
Smile Perfector Dental Group
6200 Wilshire Blvd, Ste 1709
Los Angeles, CA 90048
Phone: (323) 634-6334
Website
South Bay Smiles
8540 S. Sepulveda Blvd. Suite 808
Los Angeles, CA 90045
Phone: 310-670-0659
Website
Dr. Bill Dorfman, DDS
2080 Century Park E Ste 1601
Los Angeles, CA 90067
Phone: 877-882-2896
Website
La Tijera Dental Professionals
6820 La Tijera Boulevard, Ste. 205
Los Angeles, CA 90045
Phone: 310-256-4326
Website
DE LA PENA DENTAL GROUP
2701 Beverly Blvd.
Los Angeles, CA 90057
Phone: (213) 389-6211
Website
Carol H. Lam, DDS
626 Wilshire Blvd Ste 920
Los Angeles, CA 90017
Phone: (213) 622-9159
Website
Brighter Dental
6221 Wilshire Blvd. Suite 507
Los Angeles, CA 90048
Phone: (323)939-7899
Website
Hoover Dental Center
1717 S. Hoover St
Los Angeles, CA 90006
Phone: (213) 747-6891
Website
Shervin M. Louie DDS
321 N Larchmont Blvd Suite 1010
Los Angeles, CA 90004
Phone: (323) 461–9353
Website
Wilshire Center Dental Group
3932 Wilshire Blvd.
Los Angeles, CA 90010
Phone: (213) 386-3336
Website
Center for Cosmetic, Implant & Neuromuscular Dentistry
1620 Westwood Blvd
Los Angeles, CA 90024
Phone: (310) 475-5598
Website
Smiles LA
4975 Whittier Blvd.
Los Angeles, CA 90022
Phone: 323.263.2125
Website
Robertson Dental Group
918 S. Robertson Blvd
Los Angeles, CA 90035
Phone: 310-652-0655
Website
Allaire Dental Care
5757 Wilshire Boulevard Suite 360
Los Angeles, CA 90036
Phone: 323.988.8021
Website
Larchmont Dental Associates
581 N Larchmont Blvd
Los Angeles, CA 90004
Phone: (323) 465-2127
Website
Danny Shiri, DDS
6310 San Vicente Blvd Ste 295
Los Angeles, CA 90048
Phone: (323) 935-9102
Website
Shauna R. Lee DDS
4146 East Olympic Blvd. Suite F
Los Angeles, CA 90023
Phone: 323-269-8007
Website
LA Dental Clinic
3377 Wilshire Blvd #202
Los Angeles, CA 90010
Phone: 888-995-8208
Website
Mitch Levitt, DDS
5757 WILSHIRE BLVD. SUITE 559
Los Angeles, CA 90036
Phone: 323.934.9588
Website
Dash Dental Spa
6333 Wilshire Blvd # 311
Los Angeles, CA 90048
Phone: (323) 653-7500
Website
Advance Dental Studio
12520 Magnolia Blvd #209
Los Angeles, CA 91607
Phone: (818) 508 9960
Website
Environdent
740 South Olive Street, Suite 105
Los Angeles, CA 90014
Phone: 213-534-6856
Website
Feng DDS
350 S. Figueroa St. Suite 551 (Fifth Fl )
Los Angeles, CA 90071
Phone: 310.709.6346
Website
Esthetic Dentistry
1080 Wilshire Blvd
Los Angeles, CA 90017
Phone: (213) 553-4535
Website
David S. Kao DDS Periodontics and Dental Implants
1127 Wilshire Blvd Suite 903
Los Angeles, CA 90017
Phone: 213.814.9048
Website
Robert B. Gerber D.D.S.
8631 West Third Street Suite 730-E
Los Angeles, CA 90048
Phone: 310-652-0450
Website
Los Angeles Endodontics
1127 Wilshire Blvd., Suite 1111
Los Angeles, CA 90017
Phone: 213-291-7358
Website
Delmont Dentistry
8635 West 3rd Street Ste 580 W
Los Angeles, CA 90048
Phone: (310) 652-7742
Website
Pinnacle Peak Dental Center
4855 Santa Monica Blvd. Suite 111
Los Angeles, CA 90029
Phone: (323) 664-9363
Website
BEVERLY DRIVE DENTAL CARE
1125 South Beverly Dr, Suite #750 B
Los Angeles, CA 90035
Phone: 310- 277- 7645
Website
Maurice Masliah, D.D.S
11645 Wilshire Boulevard, Suite 1158
Los Angeles, CA 90025
Phone: (310) 820-5703
Website
Bright and White Dentistry
3171 GLENDALE BLVD
Los Angeles, CA 90039
Phone: (323) 663-3122
Website
Geller Dentistry
402 North Larchmont Boulevard
Los Angeles, CA 90004
Phone: (323) 621-3769
Website
Overhill Dental
5831 OVERHILL DRIVE
Los Angeles, CA 90043
Phone: 323-296-6180
Website
A-Plus Dentistry
3756 Santa Rosalia Dr Suite 517
Los Angeles, CA 90008
Phone: 323-298-7992
Website
Sherman Zieve D.D.S.
8631 West 3rd Street Suite 1010
Los Angeles, CA 90048
Phone: (310) 652-1446
Website
Wilshire Cosmetic & Implant Dentistry Group
3550 Wilshire Blvd. Suite number 835
Los Angeles, CA 90010
Phone: 213-251-0066
Website
Washington Dental
1005 East Washington Blvd Suite B
Los Angeles, CA 90021
Phone: 213-765-0004
Website
Miracle Smile Dentistry
5850 Wilshire Blvd
Los Angeles, CA 90036
Phone: (323) 932-7020
Website
Wilshire Smile Studio
6200 Wilshire Blvd. Ste 1609
Los Angeles, CA 90048
Phone: 3233368478
Website
Smile LA
523 W 6th St Suite 202
Los Angeles, CA 90014
Phone: 12133368478
Website
SmileMakers Dental Office
998 S. Robertson Blvd # 103A
Los Angeles, CA 90035
Phone: 310-358-1200
Website
West Los Angeles Dentistry
11870 Santa Monica Blvd, #212
Los Angeles, CA 90025
Phone: 310-207-4900
Website
Dr. Trevor Medbery DDS
1964 Westwood Blvd., Suite 340
Los Angeles, CA 90025
Phone: (310) 441-0385
Website
Venice Dental Group
12456 Venice Blvd
Los Angeles, CA 90066
Phone: (310) 390-2423
Website
Dentistry Zapata- Chavez
2105 Beverly Blcd. Ste. 103
Los Angeles, CA 90057
Phone:(213)483-4600
Website
Grace Sun DDS
462 N. Doheny Drive
Los Angeles, CA 90048
Phone: (310) 274-4200
Website
David Javdan, D.D.S., Inc.
1125 S. Beverly Drive, Suite 400
Los Angeles, CA 90035
Phone: (310) 286-7447
Website
Frank Laaly DDS
528 Amalia Ave
Los Angeles, CA 90022
Phone:855-524-6752
Website
Pearl Dental Care
11955 W Washington Blvd, Suite 106
Los Angeles, CA 90066
Phone: 310-237-5747
Website
Saryan Dental
457 W Colorado St, Glendale #201
Los Angeles, CA 91204
Phone:(818) 543-0707
Website
James M. Mead, D.M.D, M.P.H
11980 San Vicente Blvd. #813
Los Angeles, CA 90049
Phone: (310)820-6323
Website
Rachel Fine DMD
1025 N Brand Blvd Suite 210
Los Angeles, CA 91202
Phone: (818) 242-8107
Website
Studio City Universal Dental Center
3535 Cahuenga Boulevard #115
Los Angeles, CA 90068
Phone:323-874-5855
Website
Z Dental Group
6320 Commodore Sloat Dr.
Los Angeles, CA 90048
Phone: (323) 936-9997
Website
Allure Dentistry
1872 S. Sepulveda Blvd. Suite #2
Los Angeles, CA 90025
Phone: 310.444.9121
Website
Pacific Kids Dental
6115 Pacific Blvd.
Los Angeles, CA 90255
Phone: 323 586 0556
Website
SAWTELLE FAMILY DENTAL
2130 Sawtelle Blvd., Suite 210A
Los Angeles, CA 90025
Phone: 310.479.8387
Website
Century City Periodontics
2080 Century Park East, Suite #405
Los Angeles, CA 90067
Phone: (310) 553-1583
Website
BEDFORD DENTAL GROUP
436 North Bedford Drive, Suite 300
Los Angeles, CA 90210
Phone: (310) 278-0600
Website