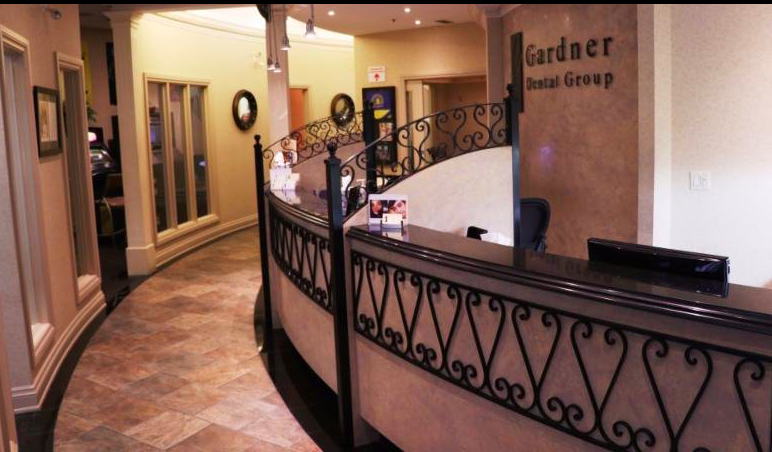 Gardner Dental Group has been awarded "Best Dentist" by the Burlington Post for several years running. We take pride in having served Burlington families for over 30 years, and we strive to return their trust with excellent and compassionate dental care. 
Our office is conveniently located in the Burlington Centre, with plenty of designated parking for our patients. We provide evening and weekend hours, by appointment, to suit your busy schedule. 
Our portfolio of services is centred on a focus on comprehensive preventative dentistry. We use education, regular dental examinations, and individual treatment plans to keep your teeth healthy and free from decay. Services include dental restorations, including tooth-coloured fillings, cosmetic procedures such as veneers and bonding, teeth whitening, Invisalign treatment, wisdom teeth extraction, dentures, and sports guards. We have a special focus on family dentistry and children's education.
Contact us today to make an appointment!
Tags:
Cosmetic Dentistry
,
Dental Implants
,
dental restoration
,
Emergency Dentistry
,
Endodontics
,
Family Dentistry
,
orthodontics and invisalign
,
Sedation Dentistry
,
teeth whitening
,
wisdom teeth