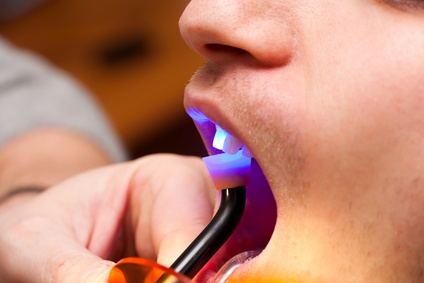 Bonding is an alternative choice to veneers, and can frequently be used to restore teeth that are discoloured, chipped, cracked or poorly aligned.
The dentist prepares the tooth for bonding by softly etching the surface using a lightly acidic liquid or gel. The outside of this etched tooth is then treated with a liquid resin that permits bonding of a resin putty which can sometimes be sculptured to the specified shape. In many instances, the putty is then toughened by getting exposed to a special source of light for only a few seconds. Upon setting, the new profile is trimmed and polished to provide you with a natural appearance.
Bonding can significantly improve the appearance of a tooth, and can usually be done in a single office visit. Because the plastic isn't as strong as teeth enamel, it can be chipped or broken, and is more likely to pick up stains than natural teeth. Bonding usually lasts for three to five years before requiring mend.