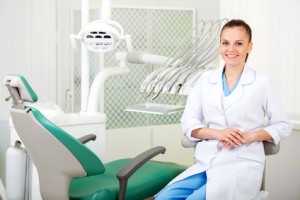 Whether you've recently moved or just want a change, choosing a new dentist can be intimidating. With so many options out there it can be difficult to know where to start. Recommendations from friends and family can help to narrow down the choice, as well as location and convenience of a practice to you. Once you have a shortlist of potential dentists in mind, calling or visiting each practice is the next worthwhile step. Along with your own personal considerations, here are ten questions to ask potential dentists.
How long have you been practicing and where?
Experience is often a great indicator of skill, but do not immediately rule out newly qualified dentists on this basis alone. A dentist who has practiced at the same location for a long time suggests they have a satisfied client base and a good reputation. Learning more about a dentist's education and credentials can help build a clearer image of the type of care you will receive.
Are you accepting new patients?
Potentially the most important question of all, the dentist must be accepting new clients for you to become a patient. Not all dentists continuously take on new patients, preferring to work with a certain number of people at one time.
Do you accept my dental plan?
A major consideration for a lot of people is whether a practice accepts their dental plan. If your financial means are a concern, it may also be worth asking the dentist at this stage whether there are any payment plans available.
Do you treat children?
If you have a young family, making sure the dentist accepts younger patients is important even if your children do not need dental care at the current time. Many family or pediatric dentists use special techniques and equipment to make visits more fun and less intimidating for children.
What kind of service is available if I have an out-of-hours dental emergency?
The procedure for out-of-hours emergencies vary between dentists. Some practices offer extended clinic hours or on-call services, potentially with an extra charge. A common option for dentists is to make arrangements with a colleague or emergency referral service.
What kind of techniques do you use to help relax patients?
Experiencing anxiety and apprehension before dental procedures is common. There are various types of an aesthesia dentists can use to assist patients in feeling more comfortable during dental treatment in addition to entertainment such as music and television. Some dentists pride themselves on their practice's calming atmosphere.
Do you have any testimonials I could look at?
Even with all of the reviews available online, it is still worth asking a dentist for testimonials from previous patients. They are likely to have some before and after photo comparisons, which help to create a visual image of the dentist's skills and expertise. If there are no testimonials available to review, it may be a concern.
Are you qualified in any dental specialties?
Aside from check-ups and other general dentistry tasks, you may require more complex procedures in future. It is helpful to learn the range and expertise of your dentist before this happens. Although most dentists have a wide array of knowledge, be wary if a practitioner claims to be a specialist in all dental areas.
Do you take advantage of new dental technologies?
Advances in technology can significantly improve a patient's experience and treatment at the dentist. As in other areas of science, dental technology is constantly advancing; some dentists embrace new concepts and equipment more than others.
How do you keep up with new methods and technology in dentistry?
Like many other health professionals, registered dentists are compelled to continue their education throughout their career. Your dentist should be striving to keep up with treatment development, through continuing education courses and conferences.
Tags:
Canadian dental specialties
,
Dental Emergency
,
dental plan
,
dental specialties list
,
dental technologies
,
dentists testimonials
,
How to select a dentist
,
new methods and technology in dentistry
,
shortlist of potential dentists